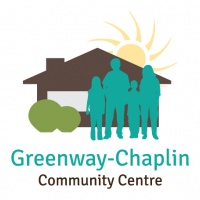 Greenway Chaplin Community Centre
Board Member Volunteer Opportunity at Greenway-Chaplin (2 hours a month, 20 hours a year) 2 Year Term
https://launch.charityrepublic.com/browsing/opportunities/894
Empowering strong community! An opportunity to support your neighbourhood.

Greenway-Chaplin Community Centre is a neighbourhood association in Cambridge, Ontario that connects community residents by offering neighbours and friends the opportunity to thrive by providing recreational, educational, supportive programs and volunteer opportunities.

Board of Directors meets monthly on the last Wednesday of the month between 7-9 pm at 116 Rouse Ave.

Be a Part of the Board of Directors! Apply Now!
Contact: Emily Jaarsma, Executive Director at 519-623-4220 or emilyj@greenwaychaplin.com

Goals
Greenway-Chaplin Community Centre is currently looking for individuals who want to assist with:
Providing governance for the agency
Financial oversight and support sustainability
Support community development in your neighbourhood
Influence strategy and planning for the future!
Expected Benefits
Board of Director benefits include supporting your neighbourhood association, donating your time and talents and connecting with others who are excited about this neighbourhood.

Training Provided
Board of Director training will be provided to all new board members and additional external training is also available.
---
---
Sharing
---
Site
Cambridge
116 Rouse Ave., Cambridge, Ontario, N1R 4M8, Canada
---
Contact
---
Schedule
Minimum 2 hours per month
2 Year Term
Starting on January 29, 2021
Ending on March 31, 2021