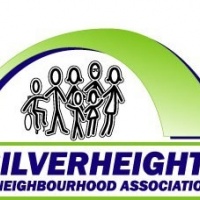 Silverheights Neighbourhood Association
Jr & Youth Program & Events Volunteer
https://launch.charityrepublic.com/browsing/opportunities/1217
Volunteers assist Silverheights staff with setting up and running activities at weekly programs and events throughout the year. Volunteer engage with participants, learn their names, encourage them to play and complete activities and help them to feel included at the Centre.

Fall Program Volunteer Schedule
Tuesday: Create Club 3:30-5:30pm; Active Club 5:00-7pm; Open Gym 5:30-8:30pm
Wednesday: Party Club 3:30-5:30pm; STEM Club 5:00-7pm; Open Gym 5:30-8:30pm
Thursday: Snack & Roll 3:30-5:30pm; Dance Club 5:00-7pm; Open Gym 5:30-8:30pm

Volunteers are asked to arrive 30 to 15 minutes before programs and events start and leave 15 minutes after programs and events are done to assist staff with clean up of the space.
Shift dates and times are dependent upon the specific programs and events volunteers are available to help with. Shifts will be arranged by the volunteer coordinator with volunteers following the application process.

Please contact Kathleen below with any questions and to start your volunteer application.
---
---
About Silverheights Neighbourhood Association
Working together to create a great community!!
Sharing
---
Site
Main Office
15 Baldwin Drive, Cambridge, Ontario, N3C 0G1, Canada
---
Contact
---
Schedule
Starting on September 1, 2023
Ending on June 30, 2024