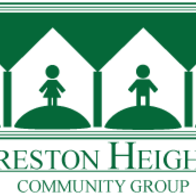 Preston Heights Community Group
Summer Engagement Volunteer
https://launch.charityrepublic.com/browsing/opportunities/1161
Are you looking for something fun to do this summer? Are you looking for an easy way to achieve your high school volunteer hours or gain skills for future employment? Do you want to give back to your community?

We are looking for volunteers between the ages of 13 and 17 to help our summer engagement team with events and activities in our neighbourhood.

To apply, please fill out your information below and our Community Engagement Coordinator Sandra will contact you to fill out the application form and set up a virtual interview!

---
---
About Preston Heights Community Group
The Preston Heights Community Group is a not for profit organization that supports positive development in our community. Through partnerships and citizen involvement, we provide programs and services to families; children, teens and adults.
Sharing
---
Site
Preston Heights Community Group
350 Linden Drive, Cambridge, Ontario, N3H 5N7, Canada
---
Contact
---
Schedule
Starting on July 4, 2022
Ending on August 19, 2022