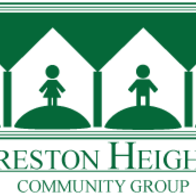 Preston Heights Community Group
Neighborhood Action Grants
https://launch.charityrepublic.com/browsing/opportunities/1137
Neighborhood Action Grants are a great way for community members to be part and take a lead role in Community Development. You can receive up to $500 to do a project within your neighbourhood in Preston Heights.

If you have had an idea that you feel would be great for the Preston Community reach out below and we will be happy to work with you.
---
---
About Preston Heights Community Group
The Preston Heights Community Group is a not for profit organization that supports positive development in our community. Through partnerships and citizen involvement, we provide programs and services to families; children, teens and adults.
Sharing
---
Site
Preston Heights Community Group
350 Linden Drive, Cambridge, Ontario, N3H 5N7, Canada
---
Contact
---
Schedule