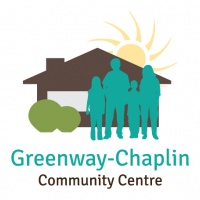 Greenway Chaplin Community Centre
Greenway-Chaplin Street Ambassador
https://launch.charityrepublic.com/browsing/opportunities/1065
Greenway-Chaplin Community Centre is looking for people interested in volunteering for 2 hours a week as a Street Ambassador for 2022.

A Street Ambassador is someone who is able to portray the community centres values and provide experiences/activities for community members outside of the centre's physical space. Perhaps a distant driveway visit or a neighbourhood challenge to create encouraging chalk messages on the sidewalk.

A Street Ambassador will help advocate for Greenway-Chaplin within our neighbourhood in order to reach a wider community base and also listens to their neighbours to learn about their hopes and dreams for this community.

---
---
Sharing
---
Site
Cambridge
116 Rouse Ave., Cambridge, Ontario, N1R 4M8, Canada
---
Contact
---
Schedule
2 hours per month
1 year commitment
Starting on January 29, 2021
Ending on April 30, 2021