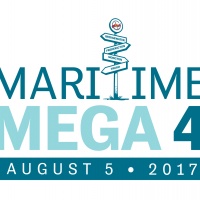 Association of Nova Scotia Geocaching
Be Signal the Frog !
https://launch.charityrepublic.com/browsing/opportunities/702
Who wears the costume?

● Volunteers will ideally be between 5' 6" and 5' 8", although there is some flexibility.
● Volunteers must also be of average build to prevent stretching of the costume.
● Volunteers must be in good health and must not be pregnant or have a heart condition. Wearing
the costume, particularly in warm weather is hard work and may cause dehydration, heat exhaustion
or other more serious problems for people with pre­existing health issues.
● In warmer climates, plan for Signal appearances to be 15 minutes or less per wearer.
● If more than one volunteer is expected to wear the Signal costume, all volunteers who plan to wear
the Signal costume must have read and agreed to these terms and the event behavior expectations
below. Please be sure you share them.

How to wear the costume
● Instructions for how to wear the costume are included in the shipping case.
● Two people are required for putting the Signal suit on.
● It is recommended to assign someone to be the Signal the Frog handler/assistant. This person
should remain with Signal at all times to help with navigating terrain, handing out trackables, and
other Signal activities.
● No shoes are to be worn in the costume.
● An air fan is included in the head of the costume.
● Signal's costume does not change. Do not add additional apparel, products or accessories.
● Wearers should not smoke or wear heavy perfume before wearing the costume.

Event Behavior
As a trademark and visual representation of Geocaching, it is important to adhere to the behavioral
expectations listed below.
● Signal has no gender or voice and should not speak to event attendees. Signal "speaks" only with
gestures.
● Signal does not write or log caches.
● Signal is family­ friendly at all times.
● Signal does not receive gifts or monetary contributions of any kind.
● Signal should always be fully dressed in public (i.e. do not remove the head or hands).
● The Signal the Frog's® Assistant should be sure to let folks know to discover Signal's trackable and
to post pictures to the TB tag page in addition to the event. This will keep an ongoing gallery of
people that Signal has met.
● Signal's skin is green. The costume wearer should keep their (human) skin hidden in public.
● Signal does not eat or drink in public.
● When visible to the public, Signal is active and does not sit for extended periods of time. However,
take breaks or change volunteers often to prevent overheating and to stay hydrated.
● Signal should be social and encourage picture­taking with geocachers.

---
---
About Association of Nova Scotia Geocaching
Maritime Mega 4 is a geocaching event being held in and around Truro, NS from July 29 to August 7, 2017.
Sharing
---
Site
NSCC Truro
36 Arthur Street, Truro, Nova Scotia, B2N 1X5 , Canada
---
Contact
---
Schedule
45 minute intervals
45 minute intervals
Starting on August 5, 2017
Ending on August 5, 2017