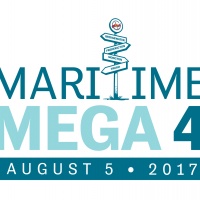 Association of Nova Scotia Geocaching
Concierge to Cully Long
https://launch.charityrepublic.com/browsing/opportunities/701
As the concierge to Cully Long, the author of "How to Puzzle Cache", you will be responsible to accompany him to the presentation, help with prep/tear down, and ensure his experience with MM4 is a positive one.
Goals
To give our special guest the best experience possible.
Expected Benefits
Extract puzzle solving techniques
Meet a cool geocacher
Show our visitor the Nova Scotian welcome he deserves
---
---
About Association of Nova Scotia Geocaching
Maritime Mega 4 is a geocaching event being held in and around Truro, NS from July 29 to August 7, 2017.
Sharing
---
Site
NSCC Truro
36 Arthur Street, Truro, Nova Scotia, B2N 1X5 , Canada
---
Contact
---
Schedule
Starting on August 5, 2017
Ending on August 5, 2017