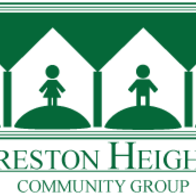 Preston Heights Community Group
City to City Volunteers
https://launch.charityrepublic.com/browsing/opportunities/1184
City to City is a new leadership development program for teens aged 13 to 17, that explores community from different locations, experiences, and lenses. Teens will visit 3 community spaces over 1 week; a rural location, a city, and an Indigenous community space. The City to City programs explores themes of built environment, food, transportation, social location, and culture. Through group and self-reflective activities teens will develop leadership skills of collaboration, curiosity & openness, active listening, self reflection and social awareness, humility and attention to privilege and posture in community work. Our goal is to provide an opportunity for youth to gain a curious and critical perspective of social issues and solutions within community through insight into different life experiences.

This program will run for 1 week ( August 14 - 18 2023) and participants will receive 40 volunteers hours for attending all 5 days.

City to City applicants will be contacted for an interview time in April.
---
---
About Preston Heights Community Group
The Preston Heights Community Group is a not for profit organization that supports positive development in our community. Through partnerships and citizen involvement, we provide programs and services to families; children, teens and adults.
Sharing
---
Site
Preston Heights Community Group
350 Linden Drive, Cambridge, Ontario, N3H 5N7, Canada
---
Contact
Jessica Riggs
Placement Student
Community Based & Engagement Volunteering
Preston Heights Community Group
---
Schedule
Starting on August 14, 2023
Ending on August 18, 2023