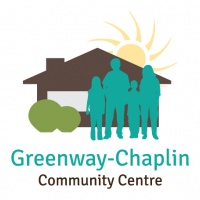 Greenway Chaplin Community Centre
Bingo Volunteer
https://launch.charityrepublic.com/browsing/opportunities/1148
We are looking for bingo volunteers to represent Greenway-Chaplin at Charitable Gaming assignments.
The Cambridge Bingo Association donates to local charities and non-profit organizations that volunteer at the Bingo Hall. These funds are used to support Greenway-Chaplin programing for children and youth. Volunteers will assist Bingo Hall staff, welcome guests to the Bingo Hall, provide customer support and promote Greenway Chaplin Community Centre.
https://www.charitablegaming.com/
https://cambridgebingo.com/
Volunteer shifts will be Tuesday afternoons. Volunteers must be age 18 and older.
Volunteers will complete online training and in person shadow training. To enter the Cambridge Bingo and Gaming Centre, proof of vaccination is required.
If you are interested please contact our Community Engagement Coordinator Kathleen through the inquiry box below.
Goals
The Charitable Gaming Association Representative supports Greenway-Chaplin Community Centre fundraising and awareness building. The Charitable Gaming Association Representative also helps to spread awareness of Greenway-Chaplin Community Centre's mission, programs, services and events when interacting with customers at the gaming centre.


Expected Benefits
Positive customer experiences for guests, staff and volunteers at the Bingo & Gaming Centre will lead to increased funding and engagement with Greenway-Chaplin Community Centre programs, services, and events.
---
---
Sharing
---
Site
Cambridge
116 Rouse Ave., Cambridge, Ontario, N1R 4M8, Canada
---
Contact
---
Schedule
Starting on April 5, 2022
Ending on December 20, 2022