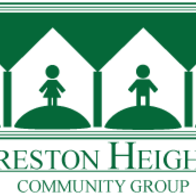 Preston Heights Community Group
Youth Social Media Ambassador
https://launch.charityrepublic.com/browsing/opportunities/1135
The Social Media Ambassador looks for what is going on in and around the Preston community and posts it on our social media platforms. The SMA will also look for historical and community based items to post on our social media platforms.

This is a virtual based opportunity for youth seeking community service hours.

Contact us below for more information!
---
---
About Preston Heights Community Group
The Preston Heights Community Group is a not for profit organization that supports positive development in our community. Through partnerships and citizen involvement, we provide programs and services to families; children, teens and adults.
Sharing
---
Site
Preston Heights Community Group
350 Linden Drive, Cambridge, Ontario, N3H 5N7, Canada
---
Contact
---
Schedule