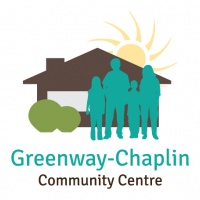 Greenway Chaplin Community Centre
Summer Camp LIT
https://launch.charityrepublic.com/browsing/opportunities/1061
Are you looking for something fun to do this summer? Are you looking for an easy way to achieve your high school volunteer hours or gain skills for future employment? Do you want to give back to your community?

We are looking for Leader-In-Training (LIT) volunteers between the ages of 13 and 17 to help with our 2022 summer camp. LITs assist camp leaders in the management and participation of all activities while insuring a safe and fun environment for campers. To apply please fill out your information on Charity Republic and our Community Engagement Coordinator Kathleen will contact you to fill out an application and set up a virtual interview!

Goals
Achieve your 40 volunteer hours in one week!

Expected Benefits
• Gaining leadership experience to add to your resume
• Practical experience working with children
• Receiving volunteer hours need for school or work
• Receiving a job reference letter for future employment

Required Qualifications
• Must be a youth volunteer between the ages of 13 -17 living in Cambridge
• Two References
• Interest in working with children
• Reliable and Punctual
• Team spirited and cooperative
• Treat all staff and children in a respectful, responsible and fair manner
• Problem solve and produce quick, precise decisions
• Provide leadership and direction when and where needed

Training Provided
• Orientation and training will be provided by Greenway Chaplin's Engagement Coordinators or other Greenway staff.
---
---
Sharing
---
Site
Cambridge
116 Rouse Ave., Cambridge, Ontario, N1R 4M8, Canada
---
Contact
---
Schedule
There are 9 weeks of camp, LIT volunteers have the option to volunteer for 1 week of camp.
An LIT's camp schedule to be determined.
Starting on July 4, 2022
Ending on August 19, 2022