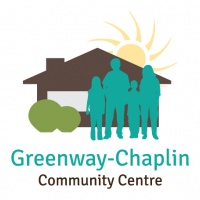 Greenway Chaplin Community Centre
Virtual Summer Camp LIT
https://launch.charityrepublic.com/browsing/opportunities/1061
Are you between the ages of 13-17 and are looking for something to do this summer? Are you looking for an easy way to achieve your volunteer hours?

Come and volunteer as a Summer Camp Leader-In-Training (LIT) at Greenway-Chaplin Community Centre's Summer Camps. Come assist camp leaders in the management and participation of all activities while insuring a safe and fun environment for all of the children. If interested, please fill out your information on Charity Republic and Sabrina will contact you to set up a virtual interview session!

L.I.T application deadline is Friday July 31 by 3:00 pm

Compete 10 hours of volunteering and gain new skills!
Monday meet and greet on Zoom, Tuesday learning on-line, Wednesday check-in and planning, Thursday creation of your program and Friday lead your program!


Goals
-Achieve your 10 volunteer hours in one week!

Expected Benefits
• Gaining leadership experience to add to your resume
• Practical experience working with children
• Receiving volunteer hours need for school or work
• Receiving a job reference letter for future employment

Required Qualifications
• Must be a youth volunteer between the ages of 13-17
• Two References
• Interest in working with children
• Reliable and Punctual
• Team spirited and cooperative
• Treat all staff and children in a respectful, responsible and fair manner
• Problem solve and produce quick, precise decisions
• Provide leadership and direction when and where needed

Training Provided
• Orientation and training will be provided by Greenway Chaplin's Volunteer Coordinator or other Greenway staff. Date to be determined.
---
---
Sharing
---
Site
Cambridge
116 Rouse Ave., Cambridge, Ontario, N1R 4M8, Canada
---
Contact
---
Schedule
-There are 9 weeks of camp, LIT volunteers have the option to volunteer for 1 week of camp.
-An LIT's camp schedule to be determined.
Starting on July 6, 2020
Ending on August 28, 2020